CNC, Machine-Tool and Industrial Automation
PHOENIX AUTOMATION is our latest venture, aiming to fill the vacuum in the region for professionals in CNC retrofitting, machinetool automation and industrial automation. With qualified, experienced and dedicated engineers in Electronics, Machine Programming, Electrical and Mechanical disciplines, Weaspire to exceed client expectations by offering outstanding service, increased flexibility and better value.
To add value to our technical team, we have tied up with GAMA AUTOMATION SYSTEMS (P) LTD, a15-year old Indian company held in high repute in the field of factory automation and with plenty of international exposure. GAMA is a team with over 15 years of experience in machine tool automation, with expertise in CNC machine tools. Their team includes professionals who have earlier been working with TOSHIBA, HMT, DELPHI-TVS, CUMI, Electronic Machine Tools, General Electric, and FANUC India.
Authorized Sales and Service Agents for: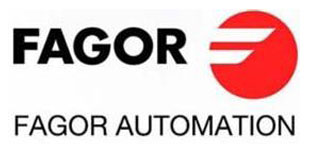 FAGOR AUTOMATION
, company that belongs to MONDRAGON Corporation (7th largest business group of Spain). It manufactures measuring and control systems for machine tools and excels at ensuring the widest and most competitive range of CNC, servo drives, nut Drives, servo-controls, Motors, and DRO and feedback systems. Fagor Automation provides you with one stop shop for all your automation needs. Our local presence and spares availability means that you can rest easy and focus on utilizing your machine with more speed and accuracy.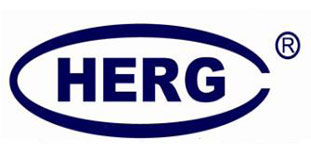 HERG Automotive Lubrication Systems Manufacture Co. Ltd
., former NIKA YUKI Co., Ltd. was established in 1989. It is a Sino-Japanese joint venture. Relying on advanced concepts and technical expertise of its parent company, it specializes in manufacturing excellent centralized lubrication systems for various kinds of machinery and automobile chassis, with Japanese patent technology. Its product quality and brand value has been recognized and trusted by clients from all over the world, including Japan, Germany, India, Korea, Brazil, Hong Kong and Taiwan. These products are widely used in Machine tools, forging presses, founding, plastic injection moulding machines, production lines, escalators, wind power systems, construction machine, food machine etc.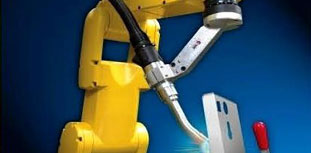 Annual Maintenance Contract
Maintenance of machines with Computerized Numerical Controls requires special skills. Every organization may not have specialized CNC maintenance team to take care of all variety of CNC machines. Benefits of AMC (mechanical and electronic) for CNC machines include better service levels at lower overall cost, Improved machine utilization by reducing machine downtime, Assured availability of Qualified and experienced Service engineers for attending to any breakdown, Assistance in sourcing of spare parts and Consumables.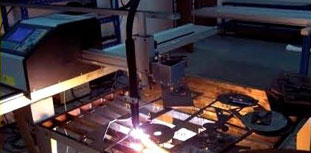 Breakdown Services
Despite employing best maintenance practices, a machine can breakdown due to sudden and unexpected damage caused by part wear out, power supply fluctuation or operator error. Machine tool builders restrict themselves to troubleshooting and repairs of only their own machines and rarely are able to help for any other make or kind of machine tools. A UAE-based professional outfit with good response time is critical to keeping production
Spare Parts & Accessories
To keep breakdown of expensive CNC machines it is important to keep an inventory of spare parts. However planning and control of spare parts inventory is very difficult as the best replenishment formulae cannot predict an emergency breakdown, or the unavailability of a spare part with the vendor. We can supply spare parts that include mechanical parts, ball screw, bearing, seals, gaskets and electronic parts such as Drives, servo motor, monitor, scales etc.
CNC Retrofitting
A CNC retrofit is the only economical solution for customers with older machines to become competitive. CNC retrofit comprises of replacement of existing control with a new more flexible and powerful latest generation control, replacement of feedback measurement devices, replacement of lubrication systems, Ball screws, Drives, etc. while maintaining the old machine structure.
Robot Integration
With expertise and in depth knowledge in the automation industry, we can offer automation solutions for loading or unloading of components/ products from any automation machine, unmanned deburring of components, palletizing or de-palletizing with the help of robots, gantries or using any other latest technologies.
PLC/Drive Automation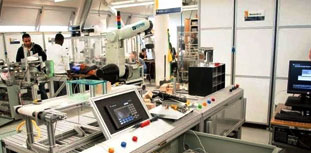 Apart from machine tool or CNC automation, we undertake automation projects for other industry using AC/ DC variable drives, Servo Drives and PLC. For example cut to length line, draw frame, Paper industry, packaging, Plastic industry, etc.
We have already served a variety of customers in all the 7 emirates of United Arab Emirates, in Qatar, Iraq etc. and in petrochemical, manufacturing and marine sectors.

Please send us your queries on our dedicated email address: cncspares@gmail.com